The adidas Pure Boost first burst onto the scene in 2015 as a lightweight, comfortable runner with as much Boost as possible. Now, adidas has a refined new version of the silhouette launching sometime in 2018.


adidas' Pure Boost line began in the early days of the beaded foam technology. The silhouette was created to combine Boost with a lightweight upper while maintaining the stiffness and support needed for running. The initial iterations of the Pure Boost were a massive success, gaining support as the brand's affordable and extremely wearable Boost running shoe. Slowly, as Boost made its way into the lifestyle market, the Pure Boost followed suit, evolving with each year to provide better performance and style. Last year's take on the silhouette was one of the most successful yet, adding a single layer knit upper to the sleek runner.
This year, adidas is evolving the Pure Boost again, this time adjusting the upper for a cleaner look and fit. The tongue no longer features a layered burrito construction, which aims to smooth out the on-foot feel of the upper a bit. The new model also appears to use Primeknit instead of something else, which is a welcome upgrade to the Pure Boost. The first colorway available shoes a triple black pair, highlighted by white webbing on the heel and interior side of the toes. While the exact function here isn't clear yet, the assumption is that it is very similar to adidas' Dillinger web, which is used to provide stiff support in high-stress areas.
The new adidas Pure Boost silhouette has not yet been scheduled for release, though it is expected to arrive in stores soon. Given the price of past iterations, we can expect this pair to retail for somewhere around $150 from both adidas and select retailers. Check out the official images below for a better look at the 2018 adidas Pure Boost, and stay tuned to JustFreshKicks for more a firm release date.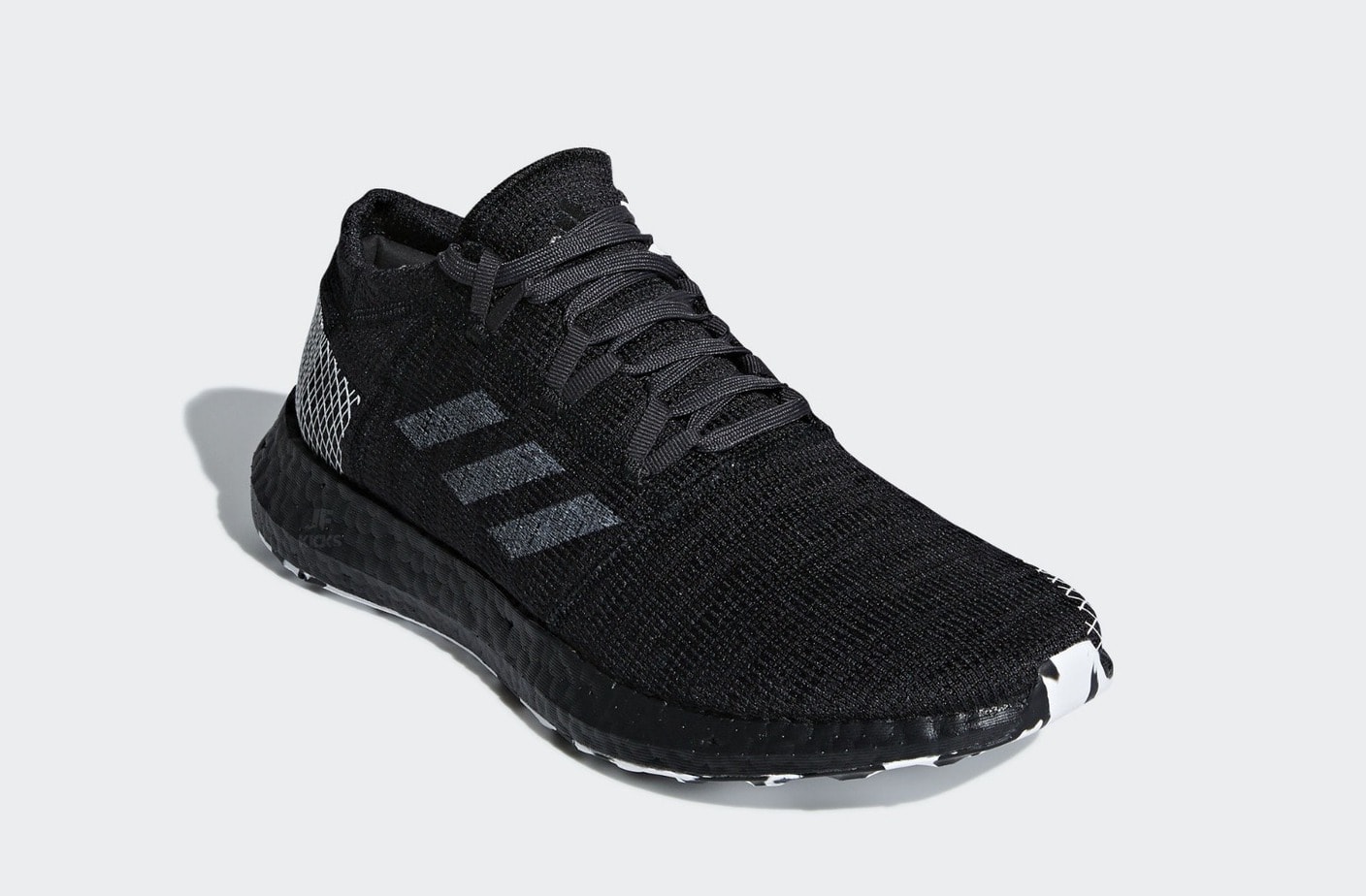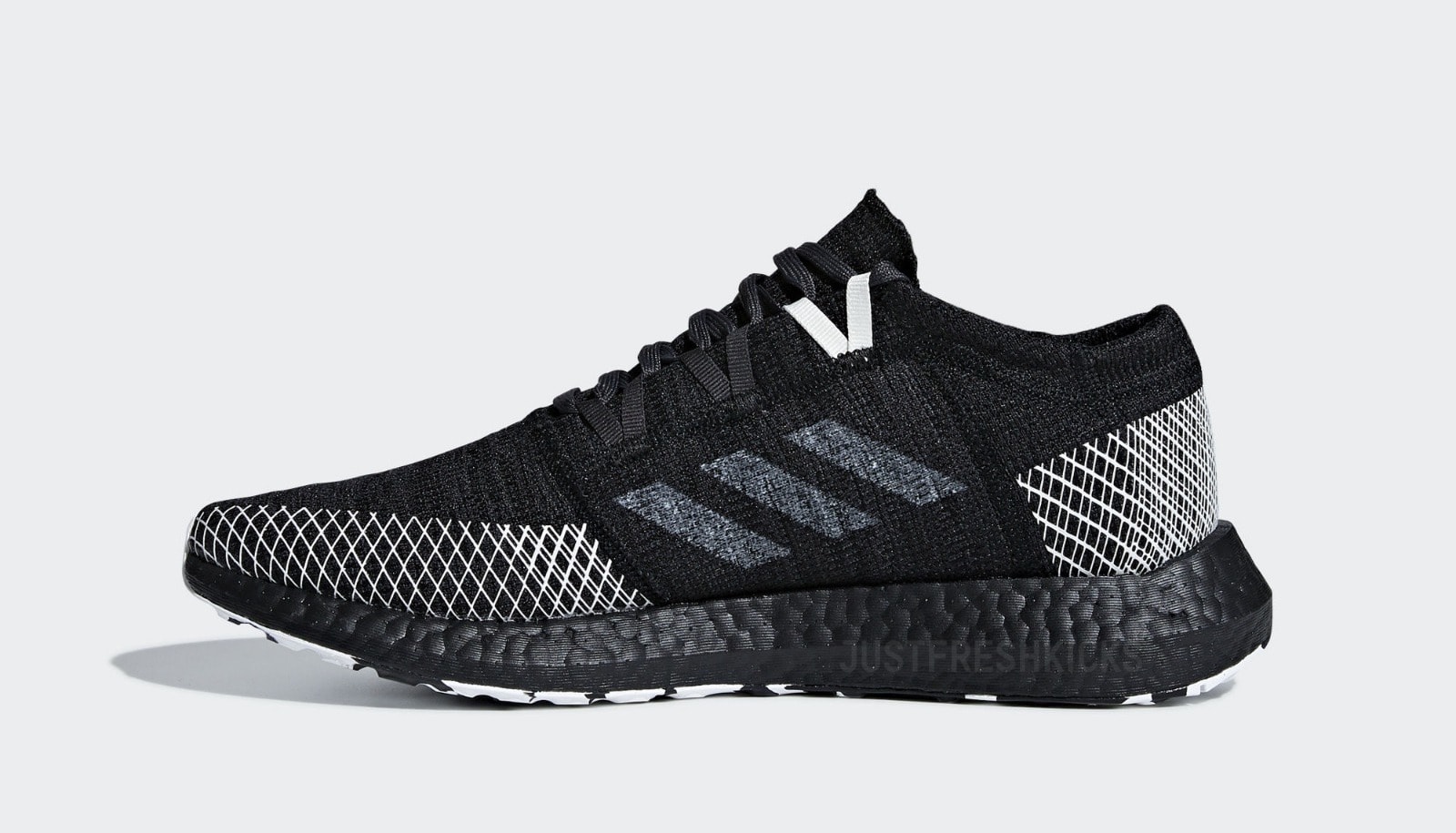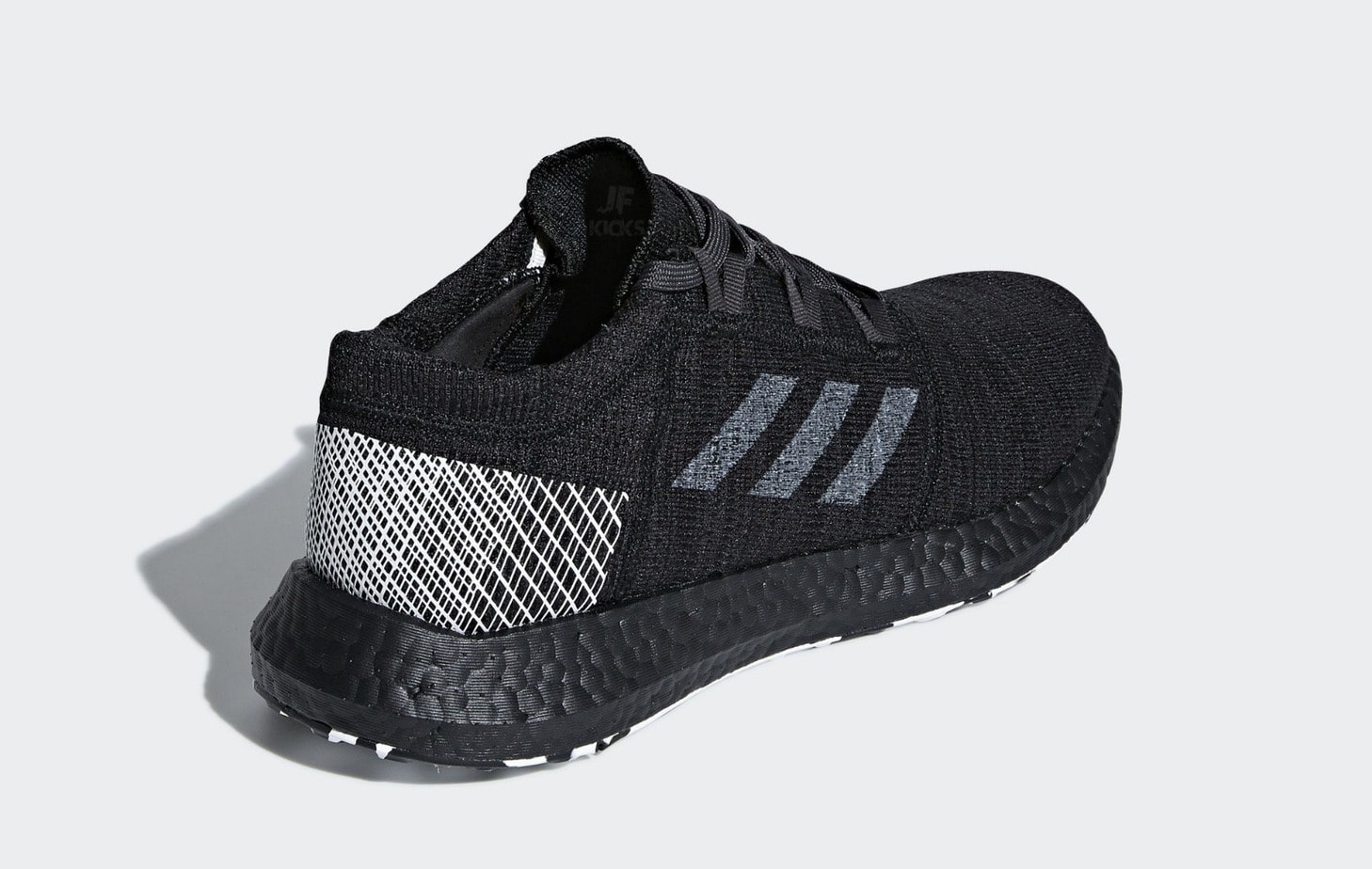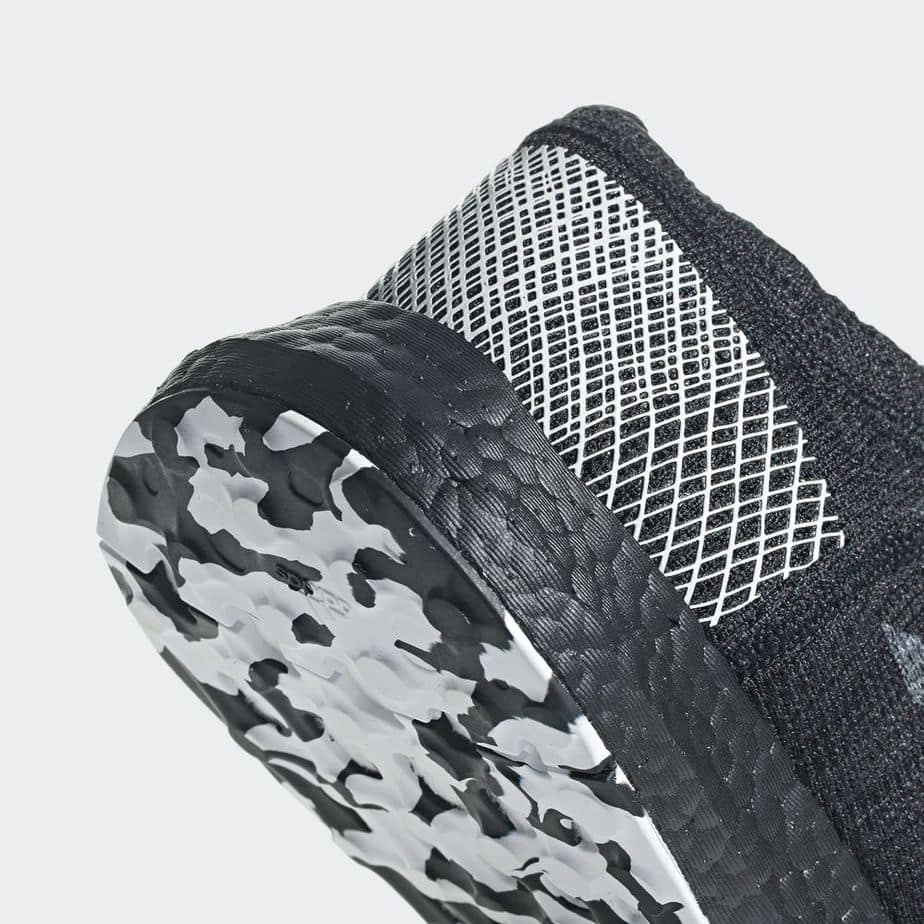 The post adidas Updates the Pure Boost Silhouette With New Support Webbing appeared first on JustFreshKicks.
Powered by WPeMatico